12 coronavirus outbreaks have been reported in Ontario long-term care homes
Posted: April 2, 2020
(April 1, 2020)
By: Clarrie Feinstein, DH News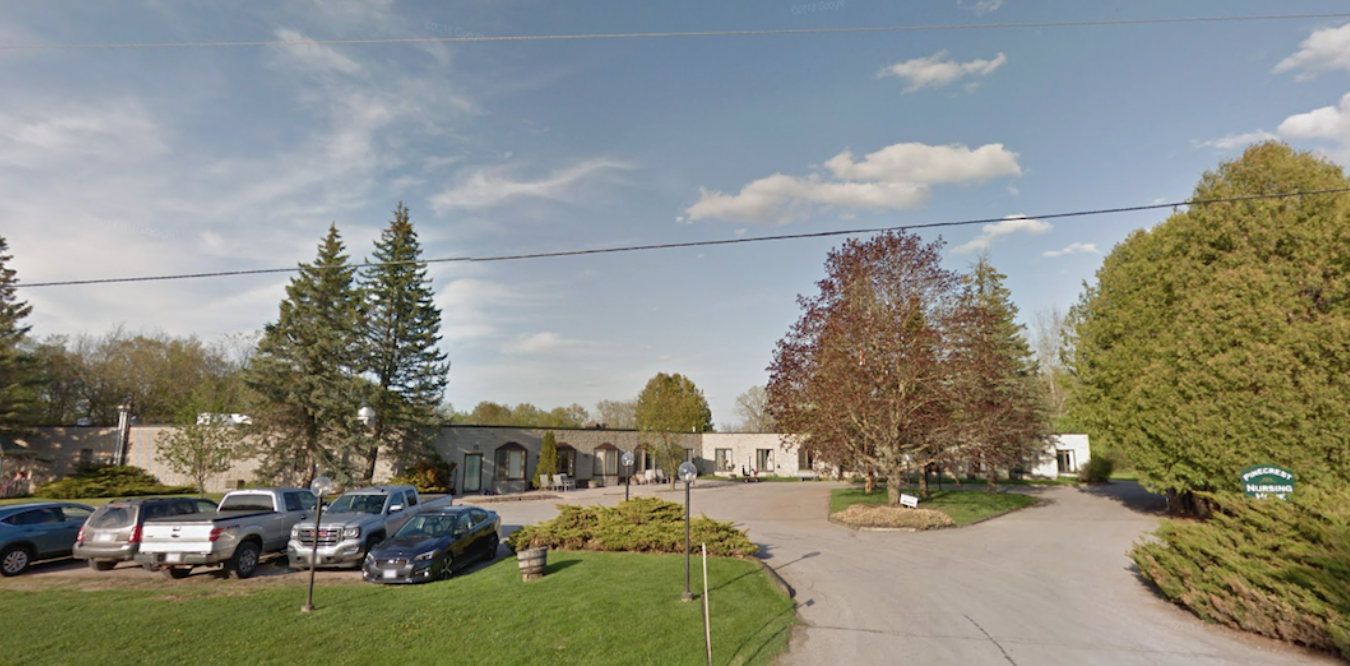 The Province of Ontario says there are 12 COVID-19 outbreaks reported in long-term care homes.
The numbers follow the Ontario Health Coalition's information released on Tuesday, stating there are over a dozen long-term care homes in the province, as well as almost 100 health care workers who have contracted the coronavirus.
The Ontario Health Coalition (OHC) has been tracking the numbers of residents and staff infected with the virus in long-term care homes, with cases growing "significantly' over this last week in long-term care facilities.
"Care workers at all levels and across the continuum of care are concerned for their safety, the safety of their families and the safety of their patients," Natalie Mehra, executive director of OHC, said.
"The spread of COVID-19 in the nursing homes is frightening for residents and their families and also for staff who are contracting the virus in increasing numbers. From hospitals to home care staff are also reporting that they are facing rigorous rationing of personal protective equipment (PPE). Care workers in multiple health care settings, long-term care residents and their families are upset and scared and want to know what concretely is being done to address their needs."
One of the most notable coronavirus outbreaks in a long-term care home took place this last week after 11 patients died from coronavirus-related complications in the City of Kawartha Lakes, with nine confirmed to be associated with one outbreak in a long-term home.
On March 26, Halliburton, Kawartha, Pine Ridge District Health Unit reported a total of 41 known coronavirus cases, as well as the one outbreak.
Mary Carr, an administrator at Pinecrest Nursing Home, confirmed an outbreak to Daily Hive.
"Our home does have a number of confirmed COVID-19 cases amongst residents and staff. Residents have been isolated in the home and staff with symptoms have been sent home for self-isolation."
However, Carr would not comment on the deaths.
As of March 26, there have been 14 staff members confirmed, and four who have had negative results. Test results were still expected for 16 staff.
"Ill staff did not come to work, arrangements were made to have them tested and they were advised to self-isolate at home; residents were isolated as best they could be in the smaller facility; group activities were stopped; and meals were served to residents on trays rather than in the dining room," the Health Unit said.
While no additional residents were tested, 35 others did develop symptoms.
"This outbreak of COVID-19 is currently the largest outbreak in the province," local Medical Officer of Health Dr. Lynn Noseworthy said. "It really brings home how devastating and deadly this virus can be for older people in our communities. I am asking everyone to do everything they can to stop the spread of this virus – if not to protect yourself but to protect others who need our care."
According to the OEC, since their last province-wide update it appears that "some homes are not testing all residents who are sick after the first three (or more) test positive."
While the Ford government has enhanced certain measures for senior homes during this pandemic, Mehra said that the health care workers must have proper PPE and that, "immediate action needs to be taken to support the long-term care workforce."
On Monday, the Province of Ontario announced $10 million in support for seniors across the province during the coronavirus pandemic, and asked those over the age of 70 to stay home.
This $10 million program for seniors living at home is in addition to the $20 million over two years the province has invested to protect seniors in retirement homes through increased infection control and active screening procedures.
There is also an additional $243 million for long-term care homes to support 24/7 screening, additional staffing, enhanced cleaning and sanitation, and additional surge capacity.
The province's emergency order also prohibits non-essential visitors in these vulnerable spaces.
As of March 31, the province has 2,392 confirmed cases of coronavirus, and there are 37 deceased.
Click here for original article