Analysis: Can COVID-19 show us how to fix Scarborough nursing homes?
Posted: May 14, 2020
(May 13, 2020)
By: Mike Adler, Toronto.com
Altamont Care Community in Scarborough have five COVID-19 related deaths. – Dan Pearce/Torstar
We failed to protect seniors in long-term care from the coronavirus, and we failed to protect Christine Mandegarian and other nursing home staff.
So, what should the people of Ontario do when the pandemic ends?
The toll on seniors in Scarborough homes is grim and rising: 46 reported dead at Altamont Care Community, as of May 11; 40 at Seven Oaks, 23 Ina Grafton Gage, 14 at the Hellenic Home, seven at Extendicare Scarborough.
Premier Doug Ford, during this pandemic, called the province's long-term care (LTC) system "absolutely broken," and vowed to fix it.
But Ford's Progressive Conservatives, like the Liberals for 15 years before them, had seen the system's tremendous problems: obsolete buildings, long waiting lists, and workers cobbling together part-time or casual jobs at multiple homes.
"They're not new problems," said Scarborough Southwest MPP Doly Begum, a New Democrat who visited Seven Oaks last fall, and came away saying LTC in Scarborough was in crisis.
Seven Oak's COVID-19 outbreak, raging for nearly two months, and the need for Armed Forces personnel at Altamont, show "how we failed in the past years" to address weaknesses in LTC, she said.
Mandegarian, Ontario's first personal support worker (PSW) to die of COVID-19, was described as much-loved at Altamont, where she worked for 31 years.
It's remarkable how long she stayed in a job which, advocates say, is physically and emotionally draining and barely pays enough to live on.
Speaking before Mandegarian died, Miranda Ferrier, president of the Ontario Personal Support Workers Association, spoke of the rarity of "lifers" still working after more than 30 years. "These guys deserve medals," she said.
Most PSWs last between five and seven years, and are "treated like dirt, for the most part, on the job. Would you stay in a job like that?" Ferrier said.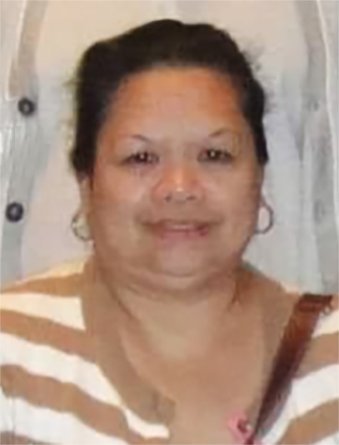 Christine Mandegarian, a 54-year-old Altamont Care Community personal support worker, died of COVID-19 on April 15. – Facebook photo
Many nursing homes were perpetually understaffed – the Ontario Long Term Care Association last year reported 80 per cent "have difficulty filling shifts" – long before the pandemic began.
Older homes designed for the standards of decades past "simply have no way" of isolating patients with COVID-19, according to the Ontario Health Coalition, which also argues for-profit homes continue to see the worst and deadliest outbreaks.
Begum agrees, saying profit-making "is really hindering" standards of care in Scarborough nursing homes.
In a filing to Ontario's labour board, the union representing PSWs at Altamont says, despite asking, members didn't receive any N95 masks until April 16, the day after Mandegarian died.
As of May 8, 60 staff at Altamont, owned by the for-profit Sienna Senior Living, were confirmed to have COVID-19.
In contrast, the non-profit Yee Hong Centre for Geriatric Care, which has two Scarborough nursing homes, issued masks in March and went to a single-employer policy to keep staff from working in other homes.
"It is our employees that will bring the virus into our home," Yee Hong CEO Tracy Jones explained last month.
Half the staff left, but those who stayed saw hours bumped to full-time.
Neither Scarborough home had an outbreak, and though a nurse at Yee Hong in Markham tested positive in March, that outbreak was declared over by April without any deaths.
Begum said one key to fixing the system is focusing on people who provide care. While Ford on April 25 announced a $4-an-hour temporary raise for LTC and retirement homes employees, the NDP MPP said higher pay should be permanent.
PSWs also need full-time work, improved staffing levels and paid sick days, she added. "Let's try to make these jobs good jobs."
Scarborough-Guildwood MPP Mitzie Hunter, a Liberal, said the PC government "dragged its heels," and didn't act early enough to stop or contain outbreaks in LTC.
There was no strategy in place for the sector, no stockpile of protective equipment, no blanket testing for patients and staff, Hunter argued.
Asked if she accepts Liberals could have done more to improve LTC, the former cabinet member said the party committed to build 5,000 beds, and changed standards for home care and community care.
The former government, Hunter said, was committed to increase PSW pay in homecare to a minimum of $17.50 an hour, and to "looking at" instituting full-time hours for workers in nursing homes.
Ferrier, however, maintained the Liberals, while in power, ignored pleas for change from PSWs.
To keep these workers in the field, said Ferrier, Ford should pledge to make them members of a self-regulated profession, as Ontario's nurses are, as well guaranteeing them full-time jobs.
"Give them something," she urged.