Analysis: Why were COVID-19 outbreaks worse in older Toronto nursing homes?
Posted: July 23, 2020
(July 22, 2020)
By: Mike Adler, Toronto.com
Hawthorne Place Care Centre is a long-term-care facility near Jane Street and Finch Avenue. – Dan Pearce/Torstar
Alessandra Lamanna-La Marca remembers the slow, shuddering elevator to the third floor, its stifling heat in summer, and the urine smells outside her mother's four-bed room.
That Hawthorne Place Care Centre room had one shared bathroom, where her mother's wheelchair wouldn't fit.
Three or four-bed "ward rooms" are part of many aging nursing homes across North York, Scarborough and Etobicoke.
Like Hawthorne, which opened in North York in 1973, these older homes were built to standards set for 1972, when many nursing home residents were younger and abler.
Known as "C" bed facilities, these homes are also where COVID-19 outbreaks were costliest in lives.
Ward rooms can be crowded. Lamanna-La Marca wrote last week her mother's personal space included a shared closet.
"They often would lose my mother's clothes and I would find her with someone else's clothing," she recalled.
Hawthorne lost 51 residents to COVID-19, including Lamanna-La Marca's mother, while at Downsview Long Term Care Centre, 64 died.
In Scarborough, Altamont Care Community (53 resident deaths) is a "C" home, as is Extendicare Guildwood (48 deaths, seven others recorded as non-COVID-19) and Seven Oaks (41).
Scarborough's Midland Gardens Care Community, a home with 'B" beds — which "substantially exceed" 1972 requirements but don't meet contemporary standards — had 42 deaths.
In Etobicoke, Eatonville Care Centre (42 deaths) and Humber Valley Terrace (36) are also "C" facilities.
Facility age isn't the whole story. Newer or retrofitted nursing homes in Toronto's inner suburbs also had deadly outbreaks, and many "C" homes managed to stop outbreaks without loss of life.
Still, it is only homes built since 1998 which don't have rooms with three or four beds or other features which make isolating the virus more difficult.
Extendicare Guildwood started as a motel and has few single rooms.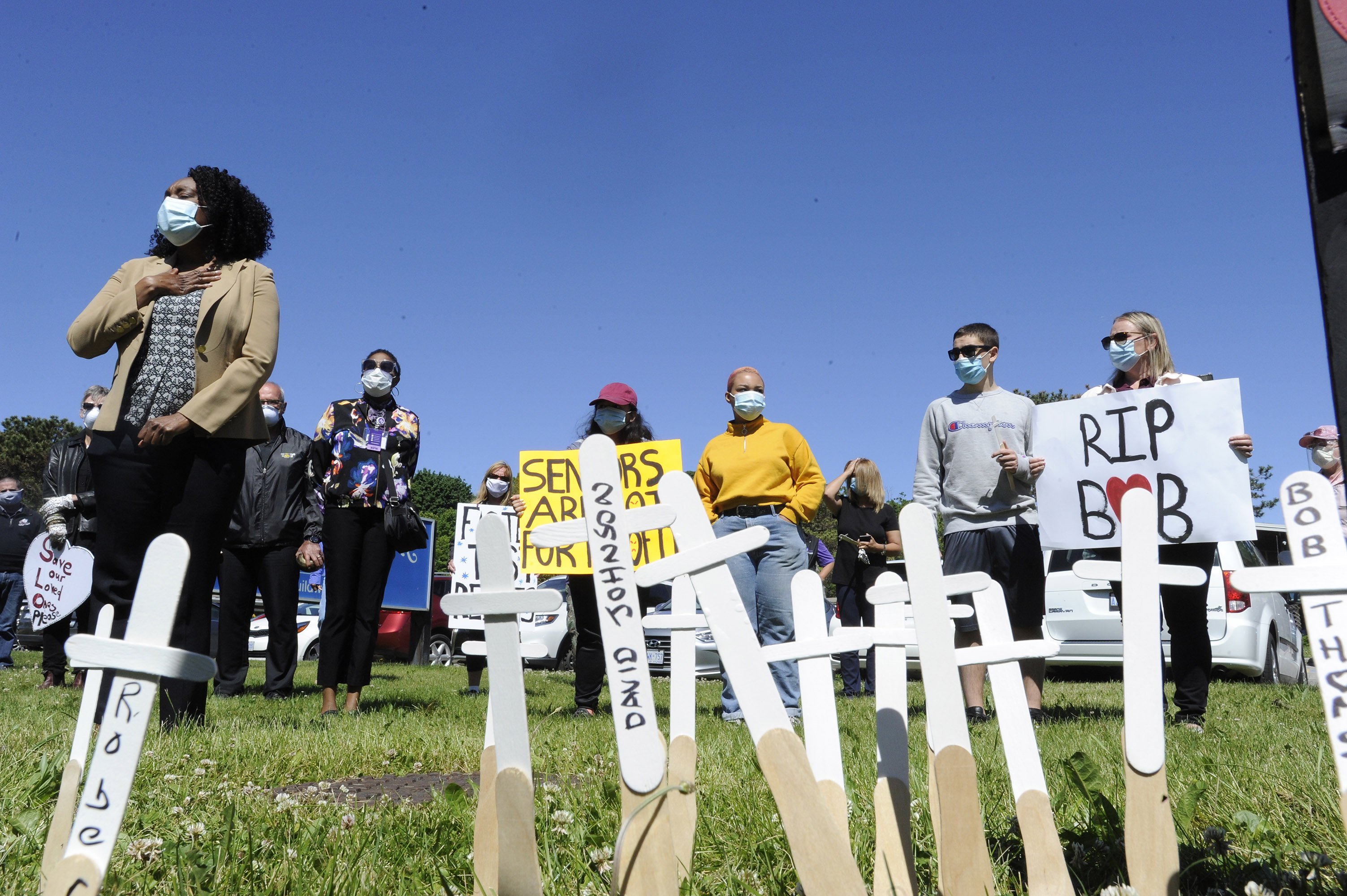 Relatives of Extendicare Guildwood residents pause during a June 12 rally in front of the Scarborough nursing home to honour residents who died during an outbreak of COVID-19. – Torstar file photo
Scarborough Health Network, now temporarily in charge, reported the home is "less than ideal to prevent the spread of infection between residents" and its "tight spaces" make physical distancing difficult.
Two people whose relatives were residents say its medical director, Dr. Eric Kaziuka, told them management knew it wouldn't be able to isolate COVID-positive residents properly.
"The home just isn't set up for that," is what Jeanine Skretas remembers Kaziuka said to her and Michelle Wilson during a May 19 telephone conversation.
Kaziuka couldn't be reached for comment through Extendicare or his Scarborough offices.
Asked about Kaziuka's alleged opinions about isolation in the home, Extendicare in a written statement did not comment on this, but said the "structure of the home" and loss of staff during the outbreak made the situation "exceptionally difficult to manage."
On July 22, Extendicare said it will limit occupancy in four-bed rooms to two residents in anticipation of a second wave, and that it had recently applied to rebuild all of its "C" bed homes.
Skretas, whose father died on May 23, said Extendicare could have installed extra resources to make better isolation possible. Instead, she argued, management "left them to die."
Researchers based at Toronto's Mount Sinai Hospital looked at Ontario Long-Term Care (LTC) outbreaks between March 29 and May 20.
Using simulations, the team, led by Dr. Nathan Stall, found converting all four-bed rooms to two-bed rooms would have averted 19 per cent of COVID-19 infections and deaths. "Reducing crowding in nursing homes could prevent future COVID-19 mortality," they advised.
Ontario's government appeared to draw similar conclusions.
It told homes not to place new residents into ward rooms. On July 15, it announced a "modernized funding model" to rebuild older homes, including grants to cover municipal development charges.
"Murky," convoluted and lasting three to five years, the province's former capital renewal program for homes wasn't viable, and in Greater Toronto land costs were "prohibitive," said Ontario Long Term Care Association CEO Donna Duncan, adding few facilities were rebuilt since 2007.
The association represents most Ontario nursing homes, including for-profit and not-for-profit providers.
Measures taken during flu seasons in older homes "really were no match" for the coronavirus. With homes at capacity there was little ability to move residents around, Duncan said.
"There was no place left to move them to."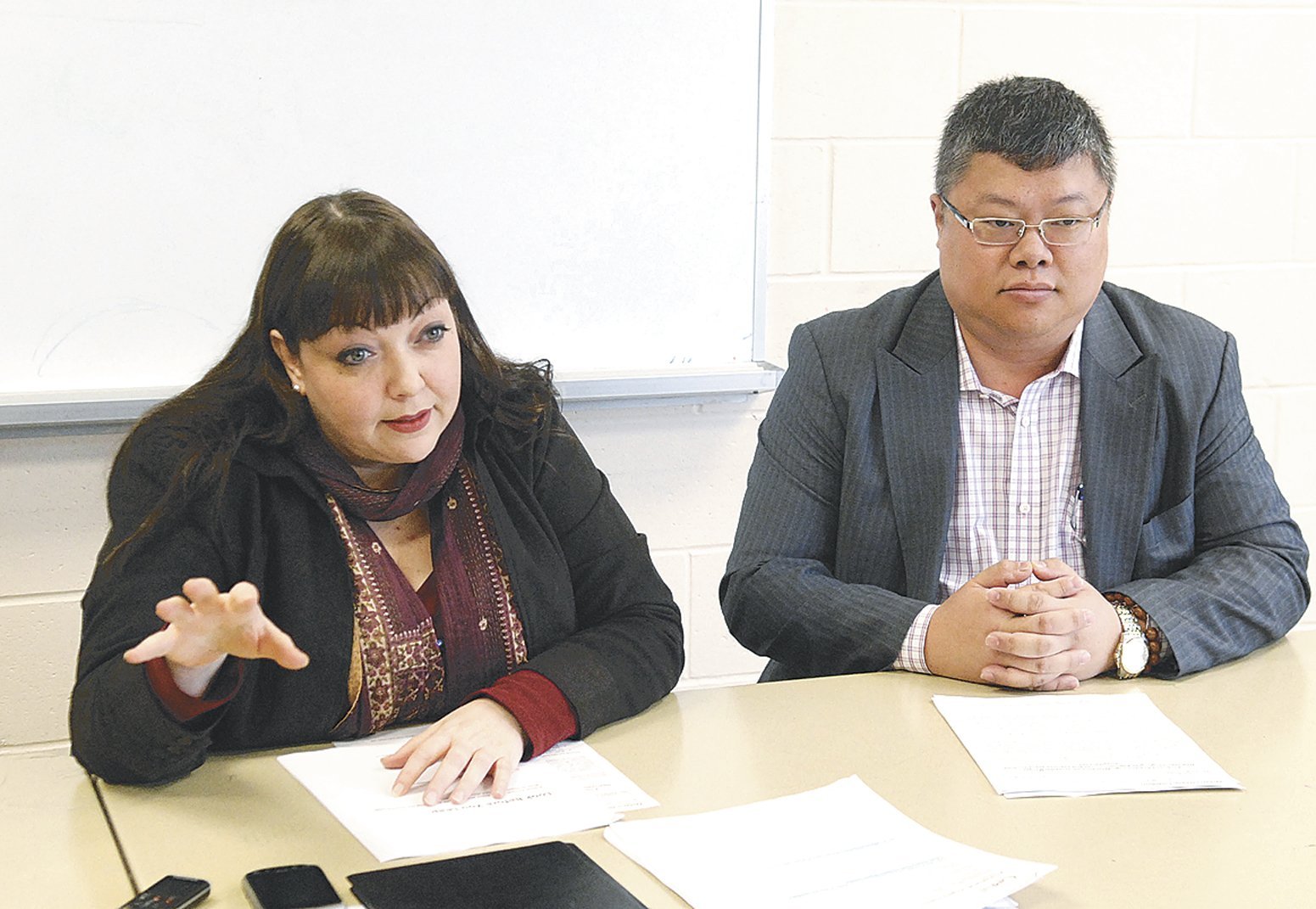 Natalie Mehra, executive director of the Ontario Health Coalition, speaks during a news conference in 2014. – Torstar file photo
Natalie Mehra, executive director of the Ontario Health Coalition, a network of more than 400 grassroots community organizations, said for-profit companies, which own many older homes in Toronto, haven't brought homes up to standards, though governments offered them money over two decades.
"They're running them as they are because they can," argued Mehra, who thinks the province should move such homes into public ownership.
Remaking older homes is "at the bottom of the priority list in many countries," partly because few people plan to live in such places, said Pat Armstrong, a York University sociology professor.
Studying long-term care for a book, Armstrong met Norwegians shocked by four-bed rooms; theirs were all private, she said.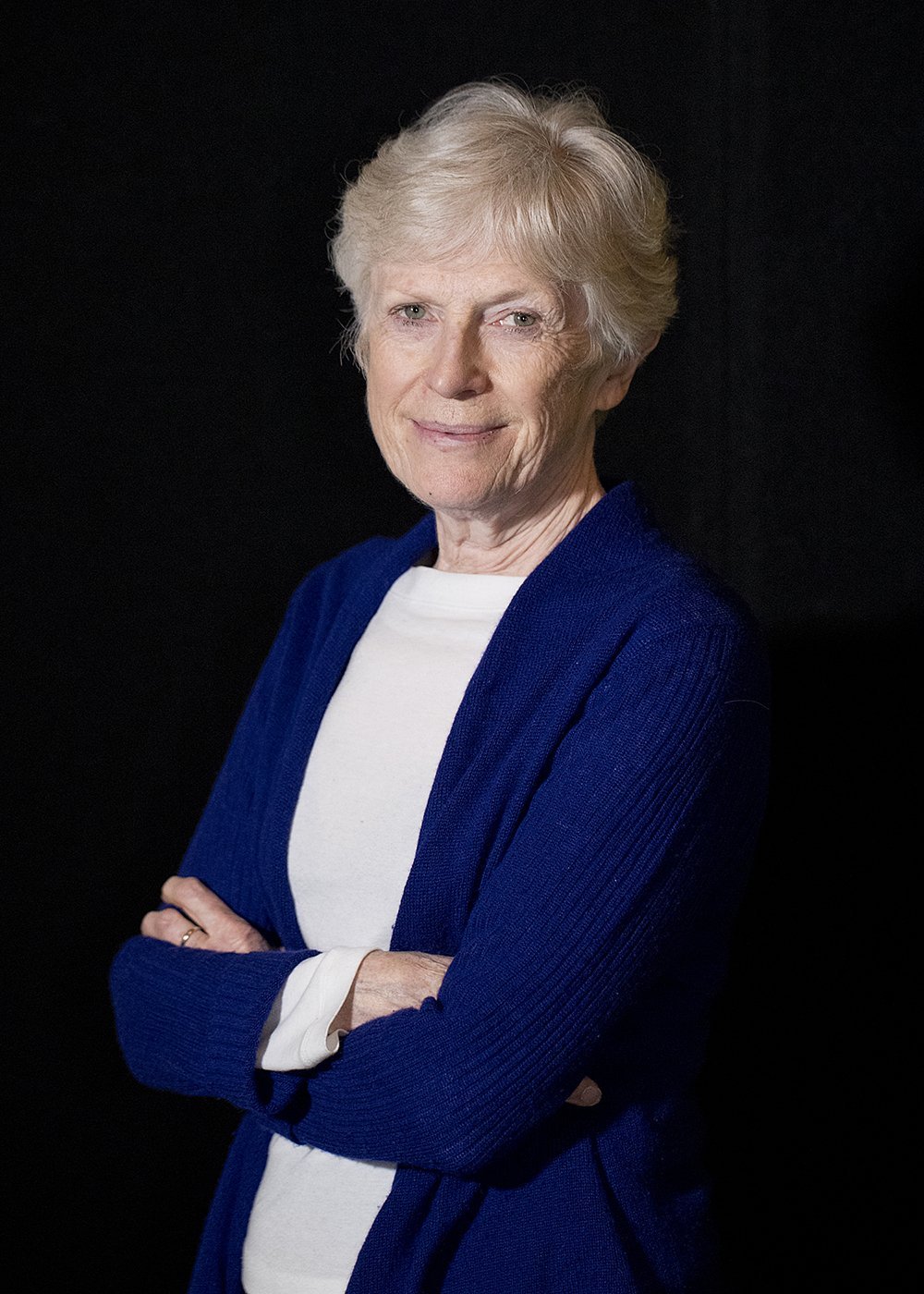 Pat Armstrong is a York University sociology professor and an expert on long-term care. – Paul Jones/photo
Rather than just "tear it down," Armstrong said, Ontario needs multiple strategies to create flexibility in structures. A four-bed room, for instance, can become a double with a bathroom.
Providing staff with spaces to eat or change clothes, so they aren't taking contamination in or out, is important, she said.
Armstrong believes better LTC for seniors is a human right. Because we'll have to raise taxes to improve it, she's worried Ontarians will lose interest, thinking, "What's the big deal?"