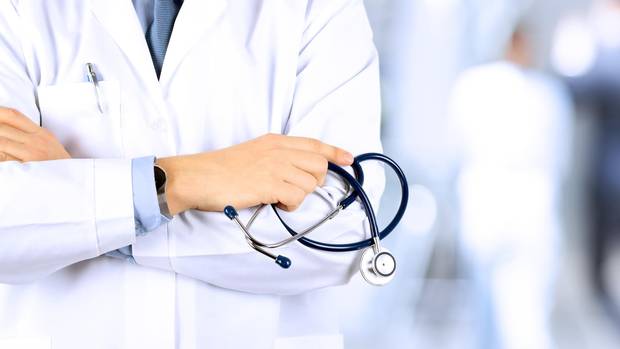 Canadian patients, advocates speak out about illegal doctor double-billing
Posted: June 15, 2017
(June 12, 2017)
Canadian patients and public-health-care advocates are coming forward with more stories of double-dipping by doctors who work in the public system but also charge some patients extra fees for quicker access to medical care.
They are speaking out in the wake of a Globe and Mail investigation that found significant, unlawful extra billing by doctors through private doctor-owned clinics, where patients increasingly pay out of pocket to access everything from medical appointments to surgery. Provincial laws forbid doctors who bill the public system from also charging patients to access any type of medically necessary service.
Edita Page said an Ontario physician recently told her 77-year-old mother that vein surgery covered by the province to relieve swelling was "outdated and not recommended for older people."
Ms. Page said the doctor then suggested the family should pay $11,000 for immediate laser vein surgery instead.
"Without any other solution, we decided to split the fee with my mom.
"We could ill afford it and my parents, immigrants in Canada now for 25 years, are on social assistance," Ms. Page said.
Natalie Mehra, executive director of the Ontario Health Coalition and author of a report, released Saturday, about private clinics and double-dipping, said that the group surveyed some 250 patients across Canada about medical fees and found the results disturbing.
"Their stories were heartbreaking," she said. "Often written in the shaky script of an 80-year-old or 90-year-old, they told us that the fees had wiped out their pension income for the month. That they were unable to pay rent. Some of them had to take loans. One of them was unable to pay down her back taxes owed since her husband's death, as a result of the medical fees."
"It is shameful what we're witnessing," added Adrienne Silnicki, national co-ordinator of the Canadian Health Coalition.
In B.C., Andy Buchan said he was rerouted from the public system to a private clinic by a secretary working for an ophthalmologist.
"[She] told me there would be at least a seven-to-eight-month wait before the surgery could be done under the public health system," Mr. Buchan said. "I told her I couldn't wait that long – and she proceeded to tell me that the doctor could do the surgery in August, if I was to pay around $4,000."
Rob Edmunds had a curious experience, getting shuffled from the public system, to private, then back to public again.
He said he was given a three-month waiting time to see a cardiologist, but then was told by the same doctor's office if he paid, he could see him right away. Mr. Edmunds then ended up getting an appointment with the same specialist in the public system after all – much faster than he was first led to believe.
"I called his receptionist … to ask if he would see me privately. She gave me an appointment within a couple of days. Then I realized I should phone her to cancel my later [three month wait] appointment," recalled Mr. Edmunds.
"She phoned me back to say the doctor would still see me in two days – but I wouldn't have to pay for it."
The federal Health Minister tried to address the issue Monday to a crowd of health administrators at a "national health leadership" conference in Vancouver.
"Some of you might have read The Globe and Mail over the weekend … so permit me to reaffirm our conviction that all Canadians should have access to medically necessary care in a timely way, prioritized according to medical need, and not according to their their ability or willingness to pay," Jane Philpott said.
"I recognize there are people in this room that don't agree with me on that, but that is firmly where we stand."
Doctors who believe there is no excuse for extra billing are also speaking out, in stark contrast to their peers who work in and support private clinics.
"These reports are just the latest confirmation of a disturbing trend of patients being asked, or being pressured to pay for medically necessary care that is already covered by the public-health-care system," said Danyaal Raza, chair of Canadian Doctors for Medicare.
Proponents of private billing have said it has become a necessary evil, because the waits to get operating-room time in publicly funded hospitals are too long.
Doctors on the other side of the argument said they still believe Canada's public system can be fixed.
"Wait times are a challenge in any health-care system, including ours," Dr. Raza said. "The good news is that there are great examples from not just around the world, but also within our own borders of how we improve accessibility, equity and quality of care."
Ottawa has the power to fine provinces that don't put a stop to extra billing, but B.C. is the only province it has penalized in the past five years, with fines totalling a million dollars – a small fraction of the money actually flowing through private clinics.
Ottawa gets its data on how much extra billing is going on from the provinces, which have a vested interest in playing down the problem.
The federal minister is now encouraging patients and their families to report any experience they have with extra billing to the authorities.
"Canadians who are aware of such contraventions should be reporting these to provincial health authorities. Provincial health authorities should in turn be reporting them to the federal government and these should be dealt with accordingly," Dr. Philpott said.