Controversial for-fee service connects Ontario doctors and patients via video chat
Posted: July 10, 2017
(July 10, 2017)
By: Andrew Lupton, CBC News
Critics say Maple only improves doctor access for those who can afford it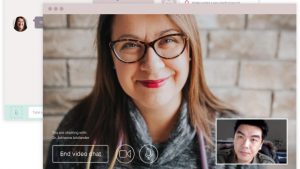 Tired of seeing his patients wait hours in an emergency room to see a doctor about a minor ailment or a prescription re-fill, Dr. Brett Belchetz felt there must be a better way.
Now he heads Maple, a service that, for a fee, allows patients to consult with doctors via video chat over the Internet.
His controversial service started last November and now operates in seven provinces.
For fees that start at $49 for a weekday visit, patients can consult with doctors about a number of common ailments, receive a diagnosis, even get a prescription sent to the pharmacy of their choice.
Belchetz sees the service as a way to expand patient access and eliminate necessary and expensive visits to walk-in clinics and emergency rooms.
"I can tell you that about half the people I see in the ER actually aren't coming in with emergencies but because they have nowhere else to go," he said. "Canadians are forced to go into crowded walk-in clinics or the emergency room for routine primary care."
Belchetz believes that for most patient visits, he can give them the diagnosis and treatment they need "without laying a hand on them."
How it works
Once patients are registered and triaged, they can schedule an "appointment" with a doctor online.
Prices start at $49 for a weekday consultation, and range up to $99 for a consultation after midnight. Annual family memberships that offer unlimited consultation can be had for $580.
Maple doctors treat and diagnose anything on a list of ailments, from a coughs and minor cuts to a urinary tract infection or a sexually transmitted disease, while directing patients with more serious conditions to a walk-in clinic or hospital emergency room.
Belchetz said Maple patients leave happy and that diagnostic accuracy isn't compromised because its doctors aren't in the exam room.
"We're well surpassing what patients get in the hospital system," he said. "You have the doctor's undivided attention."
Belchetz said doctors keep the majority of what patients pay, with Maple collecting a "small fee" for arranging the visit.
Visits aren't billed through OHIP
The question remains however, how can Maple charge patients for doctor visits in a country where primary patient care is supposed to be provided by a publicly funded healthcare system?
Doctors can only charge the Ontario Health Insurance Plan (OHIP) for doctor visits that happen in person. At the same time, doctors can charge for services that aren't insurable under the provincial plan.
Belchetz says he'd love to see Maple patients be able to bill OHIP for their visits.
"The government is very specific," he said. "If you are not seeing a doctor physically in the same room, that it's not an insured service and they will not pay for it."
Questions about two-tiered health care
Not everyone is happy with Maple's business model.
Natalie Mehra is the executive director with the Ontario Health Coalition, a watchdog group with a mandate to preserve access to public health care.
She said while technology should be used to save money and expand patient access, Maple only benefits patients who can afford it.
"It violates the idea that health care should be accessible to everybody on equal terms and conditions," she said.
Mehra said she worries that poorer Ontarians, seniors in particular, won't benefit from a service like Maple.
"The sickest suffer the most when you bring in user fees for health care while the wealthy use it to jump the queue," she said.
Mehra plans to raise the issue with Ontario's health ministry. She wants to see an OHIP billing code created that would allow doctors to bill the province for online visits. Otherwise, she says services like Maple should be shut down.
The health ministry says it's monitoring health providers like Maple.
The province does offer its own service for doctor visits via teleconference called Telemedicine, but Belchetz said it requires doctors to use the government's network, while Maple can be accessed using any computer.
Belchetz says his service is expanding, and part of a future where tools like Bluetooth-enabled thermometers will smash the idea that doctor care has to happen inside an exam room.
"There's no limit to the kind of providers that can be on a platform like this," he said.
Click here for original article