Good morning, Greater Sudbury! Here are a few stories to start your day
Posted: October 24, 2020
(October 23, 2020)
By: Sudbury.com Staff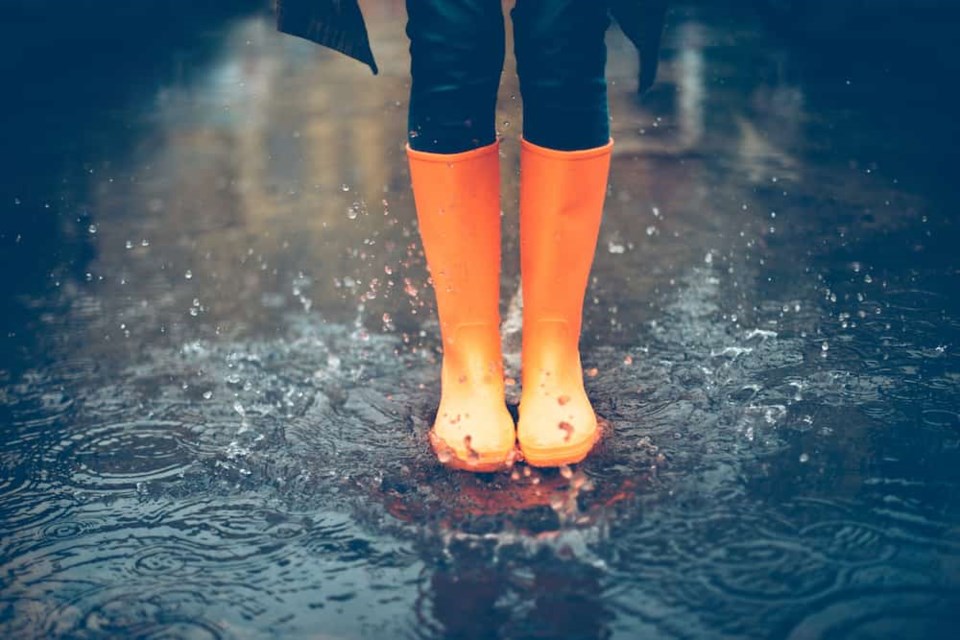 (Shutterstock)
Good morning, Greater Sudbury! Here are a few stories to get you started on this rainy Friday morning.
Heavy rainfall could lead to flooding in low-lying areas, Conservation Sudbury warns
Conservation Sudbury has issued a water safety statement for all parts of the Greater Sudbury watersheds as of 5 p.m. today. This statement will remain in effect until 10 a.m. on Oct. 27. A rainfall warning issued today forecasted that precipitation totals could hit 40 mm, with the heaviest rain developing Friday morning. "Water levels and flows are within the seasonal range in local watersheds. If the forecast amount of rain is received, water levels will rise quickly and the runoff will result in faster-flowing waters. The inundation of low-lying areas, adjacent to watercourses with a history of flooding, may occur." Water levels will be slow to decrease, Conservation Sudbury reported, urging residents to monitor waterways in their areas, especially those living in known low-lying areas where overland flooding is possible.
New law proposes legal protection for long-term care homes in Ontario
New legislation tabled by the Ford government at Queen's Park this week will make it harder for Ontario residents to take legal action against long-term care homes or hold them liable for harm as a result of being exposed to COVID-19, according to the Ontario Health Coalition (OHC). The OHC was commenting on Bill 218, which passed first reading in the legislature on Tuesday after it was introduced by Attorney General Doug Downey. The new legislation would be retroactive to March 17, 2020 and provides legal protection to persons or organizations that exposed others to the coronavirus provided they were acting "in good faith" and that any actions or omissions did not constitute gross negligence. The OHC said the legislation compromises the legal rights of persons who might have been infected as well as family members who might want to initiative legal action. There will be no compensation or relief for plaintiffs as a result of having their rights extinguished under this bill, said the OHC in a statement on Wednesday.
Mayor says trick or treating is permitted but encourages families to be safe
Greater Sudbury Mayor Brian Bigger said trick or treating is permitted for Halloween this year, but is urging local families to do it safely. A statement from the mayor's office issued Thursday afternoon said Sudbury residents proved during the recent Thanksgiving weekend they can adapt to the current pandemic situation and act safely in the interests of good health for their families and neighbours. "I was pleased to learn we received only one complaint about social gatherings over the Thanksgiving long weekend. Together, we are taking this pandemic seriously and adapting accordingly," said Bigger, in a news release. "I know many of you have questions, and so I wanted to be clear: trick-or-treating is permitted this Halloween, but please do it safely."
Pitches sought for Sudbury supervised drug consumption site
Public Health Sudbury and Districts (PHSD) has issued a formal request for expressions of interest for a supervised consumption service in the city. Sudbury's Community Drug Strategy (CDS) describes it as a "controlled space where people can consume drugs under supervision in a clean and safe environment." Details were revealed on the PHSD website purchasing page. The purchasing outline said the request was being made on behalf of Reseau ACCESS Network, with the support of the health unit and the community drug strategy. It said the consumption site would need approximately 1,500 to 2,000 square feet. The zoning suggestion was listed as Office, Medical. The request also suggested the location should be located in the downtown core, and not within 200 metres of a child care centre, a park or a school. This all follows the release earlier this year of the Supervised Consumption Services Needs Assessment and Feasibility Study, jointly produced by Medical Officer of Health Dr. Penny Sutcliffe and Greater Sudbury Police Chief Paul Pedersen. The 78-page report said the health harm to local drug users from the practise of injecting drugs was significant and getting worse.
No plea yet in former reporter's child porn case
An expected resolution in the child porn charges against former reporter Callam Senyk-O'Flanagan (also known as Callam Rodya) did not materialize in court today. His lawyer, Jacob Gauthier, told the court there has been additional disclosure that needs to be reviewed. Ontario Court Justice Andre Guay adjourned the matter to Oct. 28 in E court to set another date. Senyk-O'Flanagan was arrested Feb. 13, 2019 and charged with three counts of possession, accessing and distributing child porn, and one drug possession charge. He was granted bail on Feb. 14 with a set of conditions attached. He currently resides with family in Guelph.
Laurentian to deliver winter 2021 semester via remote delivery
The Laurentian University Senate voted in favour of delivering the winter 2021 semester via remote delivery Oct. 20. The discussion on the question focused first and foremost on providing the best possible education for Laurentian students while safeguarding the health, safety and wellness of students, faculty, and staff, said a press release. Other factors in the discussion included the advances made in delivering classes via remote learning, the requirements related to hands-on learning, and the overall quality of the student experience. The university will continue to deliver a small number of classes in-person, in a similar way to the fall 2020 semester, in which less than one per cent of classes were delivered in person.
Click here for original article