Health Advocates Renew Calls For Better Care For Seniors
Posted: January 19, 2021
(January 18, 2021)
By: CKXS.com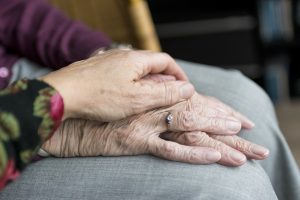 A local woman is sharing her family's story in hopes of getting the Ford Government to better protect those living in long term care through the pandemic.
Lucinda Allaer's father lives at Fairfield Park in Wallaceburg and says while she believes the staff do the best job they can with the resources they have, they simply aren't properly trained for the crisis COVID-19 has created.
"It has been a very difficult process, not at the fault of the staff that are there," Allaer says. "They've done their best, but because of the lack of, in my opinion, support mechanisms, the model of support, I just see so many areas where it could be much, much better run, quite frankly."
Allaer says when her father was first admitted to the facility, he was placed under 14 day quarantine with no television, no phone service, and no contact with the outside world. With emotion filling her voice, she recounted stories of her dad having to hold on for 45 minutes so staff could take him to the washroom.
Allaer says caring for patients on top of all the administrative work PSWs and nurses have to do, there simply aren't enough bodies or time to give patients the care they deserve.
She is joining the Ontario Health Coalition in its calls for higher wages and better training for those working in long term care.
Shirley Roebuck, chair of the Chatham-Kent chapter of the OHC, says Premier Doug Ford and his government has not lived up to their promises.
"The worst thing is that he has not address the problems in long term care one bit," Roebuck says. "We have been agitating for the Ford Government to address the staffing crisis in long term care since long before COVID turned into a pandemic, and nothing has been done."
Roebuck says without immediate action, there will be more outbreaks of COVID-19 in long term care, and more lives will be put at risk.
The Ontario Health Coalition is also calling for the end of for-profit nursing and long term care homes in the province.
Click here for original article