Health group reporting "serious" COVID outbreaks in retail stores and shelter system
Posted: July 27, 2020
(July 26, 2020)
By: Enzo Dimatteo, Now Toronto
The Ontario Health Coalition says specifics of the outbreaks are being underreported by public health units and largely shielded from public scrutiny.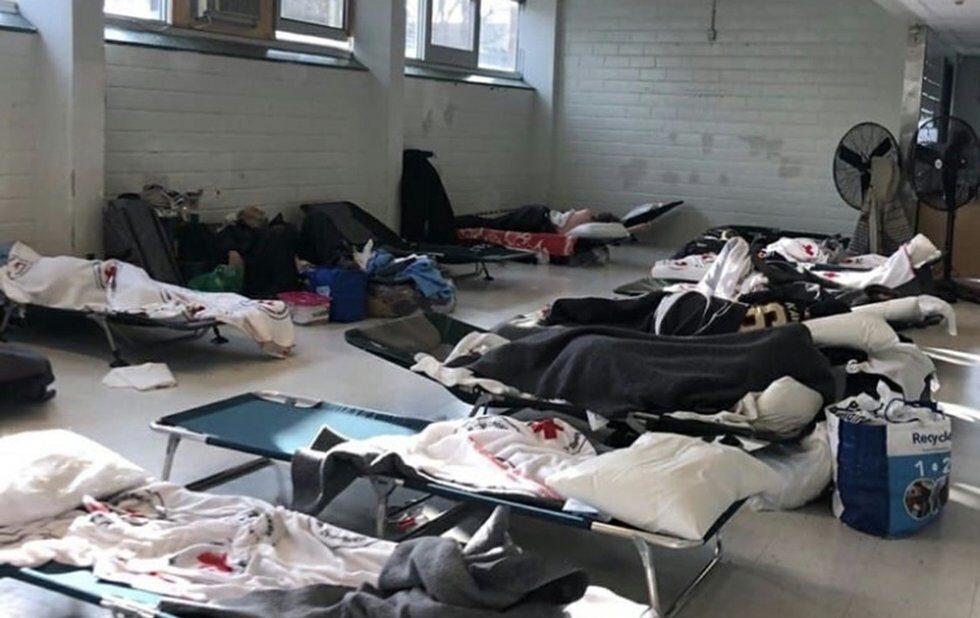 Ontario recorded spikes in the number of COVID cases this week.
Are we going through the fits and starts of Stage 3 reopening? Or are the numbers a sign of a coming trend, as has happened in other cities?
Outbreaks in Vancouver, Pittsburgh, Minnesota, and Seoul have been directly connected to the reopening of nightclubs and bars. Both Montreal and California have added new restrictions after re-openings led to spikes in new cases.
Navigating the fine balance between reopening and containing the spread of the virus is going to be the reality until a vaccine is developed, as Toronto Board of Health chair, Joe Cressy reminded us this week.
"Our work now is about learning to live with it," says Cressy.
The Ontario Health Coalition, meanwhile, has issued a report urging caution. It's reporting "serious" new outbreaks among workers in public services and the retail sector.
Tracking conducted by the coalition following Stage 2 reopening between June 17 and July 13, shows that hospitals, nursing homes and other congregate living facilities continue to be hotspots. There, the number of outbreaks increased to 694 as of July 13 compared to 664 the previous month.
The coalition reports that some 4,394 staff have contracted the virus as of July 13, an increase of 115 cases in the last four weeks. The death toll among residents, patients and staff also continues to climb, albeit at a slower rate (2,153 deaths as of July 13 compared to 2,107 the previous month).
But it's over new outbreaks in non-healthcare industries that the coalition is raising the most alarm.
The group was only able to conduct tracking between June 30 and July 14, but says it has found "significant increases" in COVID-19 in retail stores, where 50 outbreaks have been counted. The coalition estimates that it's tracking only one-third of the actual cases.
"The specifics of these outbreaks are underreported by local Public Health Units and the business details have been largely shielded from public scrutiny," says the coalition in a statement.
Public services like the TTC, parks and recreation and LCBO are also experiencing outbreaks. But it's the shelter system that continues to be particularly hard hit.
Outside of health care, it's experiencing the most outbreaks, some 634 new cases during the period the coalition was tracking. Shelters that had resolved outbreaks are now seeing new cases emerge. Of four deaths reported by the coalition in the shelter system, one involves a visitor.
The report also notes that at least 26 flights have arrived in Canada with COVID-19 positive passengers in the first two weeks of July.
Click here for original article