How ready are London's hospitals for coronavirus cases?
Posted: March 16, 2020
(March 15, 2020)
By: Kate Dubinski, CBC News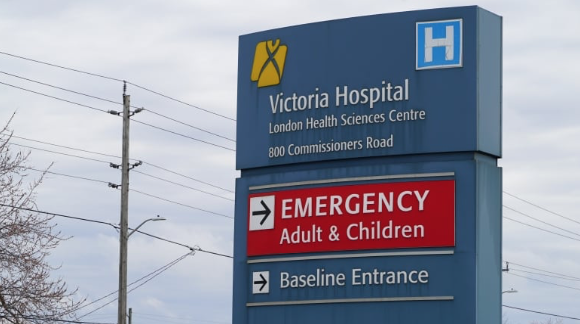 Union leaders are calling into question the preparedness of the London Health Sciences Centre. (Paula Duhatschek/CBC)
One of the heads of the London Health Sciences Centre says he's confident the hospital can cope with an influx of patients because of COVID-19.
But two union leaders say that might be too optimistic a take, pointing to janitorial ranks being constantly short-staffed and wait times in the hospital's ERs already topping more than 12 hours.
A second positive case of COVID-19 was confirmed Saturday in London, a woman in her 50s who works in primary care but not in a hospital. She was tested for the virus at LHSC.
"We are absolutely not prepared. We already have admission wait times of up to 18 hours in the emergency department. Can you imagine if we actually had a real case of COVID-19 enter a very crowded emergency department, how quickly that would spread through that community of people?" said Peter Bermanis, who represents personal support workers and some nurses for Unifor local 27, and is the head of the London Health Coalition.
"This is a very serious situation in Ontario. We already have the most overcrowded hospitals in the country and we are continuously cutting more and more beds."
But London Health Sciences Centre chief operating officer Neil Johnson said that while hospitals, including LHSC, are running at capacity, staff and doctors are ready.
"We're certainly planning with the health unit, to make sure that screening is done elsewhere. We're making plans to ensure that, if the numbers grow, we can respond to that," Johnson said.
Janitorial staff shortage: union
Hospital rooms are being cleaned with an amped-up protocol, similar to one followed during the SARS outbreak, said union head Maria McFadden, who represents about 400 janitorial staffers employed by Sodexo, the company which LHSC has hired to clean Victoria and University hospitals.
Staffers wear extra gloves and masks as well as full gowns, said McFadden.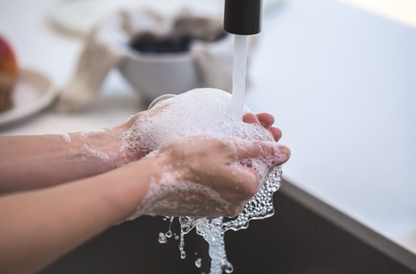 People are told to wash their hands frequently. (Burst/Pexels)
But even before the pandemic was declared, there were shortages of available cleaning staff, she said.
"They can't keep up with the staffing. They're a little bit short staffed quite often, they're always in the process of hiring," McFadden said. "During the week, they can make ends meet because they pull from other shifts to cover what they need, but on the weekend shifts at both work locations, they always seem to be short staffed."
The LHSC's Johnson disputed that, saying the hospital has a great working relationship with Sodexo.
"We work with Sodexo to make sure that the outcomes of what they're doing meet the standards that we're looking for, and we're confident that the teams up until now have been able to meet that challenge," Johnson said.
"We're very well prepared. We're confident in our preparation of where we're at, for sure."
Johnson said the opening of community assessment centres, which will divert people away from emergency rooms, will be an important part of the London region's response to COVID-19.
So far, the two positive cases of COVID-19 in London were not hospitalized but were sent home to self-isolate.
Click here for original article