Mayor lashes out at NDP Health Critic
Posted: February 5, 2020
(February 4, 2020)
By: Chris Dawson, BayToday.ca
*See Ontario Health Coalition Executive Director Natalie Mehra's response to this article here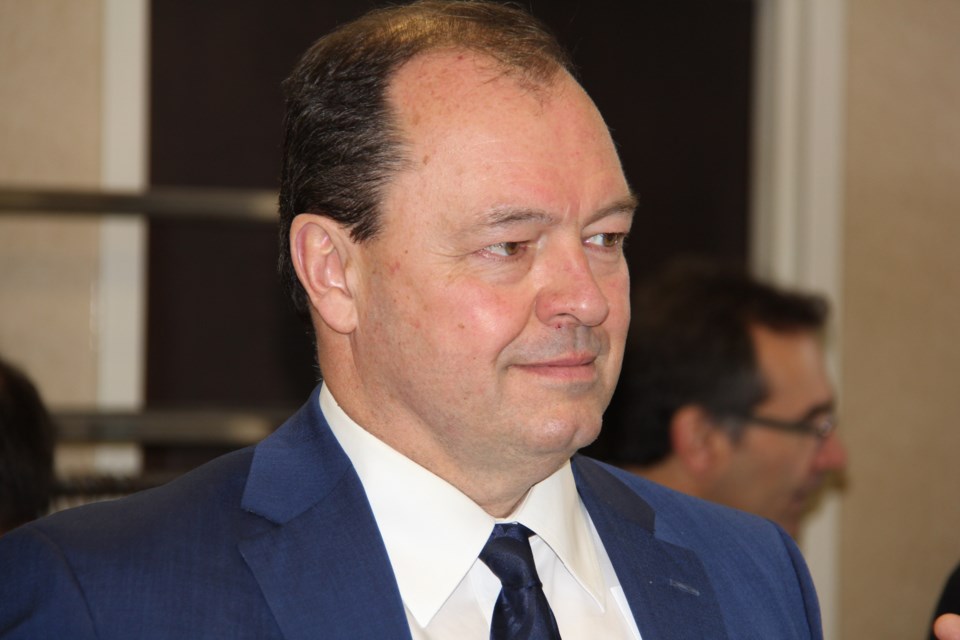 The North Bay Mayor has voiced his concern over recent critical comments made about the Mayor's Roundtable by the province's NDP Health Critic at a recent media event held at the CUPE office in North Bay.
The media conference addressed the concern over the potential closure of more than 30 residential addiction treatment beds at the North Bay Regional Health Centre.
France Gelinas, Nickel Belt MPP and Health Critic questioned how the addiction treatment beds will be transitioned into a new transitional housing stabilization centre which was a result of the 77-hour multi-partnership meetings during the fall Mayor's Roundtable meetings.
"I am disappointed to hear the member from Nickel Belt/ NDP Health Critic's statements to the media Monday morning," Mayor Al McDonald stated via social media.
"I and our team would have been more than willing to meet with the health critic regarding the good work our 29 health care professionals have done to find local solutions to the challenges we face.
"To have three individuals from outside our community arrive in North Bay, hold a news conference, tell our community what we should be doing, scold our community partners, not meet with us so we can share what we are proposing, is quite frankly uncaring to our concerns and thoughts."
McDonald also took exception to one particular comment made by Gelinas about addiction treatment in the area.
"Right now in North Bay, we have good residential treatment, the rest in the community is not good," Gelinas said.
McDonald felt the was unfair.
"Why would she dismiss the hard-working professionals that work in mental health and addictions here in the city? I can honestly say, they do care about their clients."
Gelinas was joined at the media event by Michael Hurley, Ontario Council of Hospital Unions President (OCHU/CUPE) and Natalie Mehra, executive director of the Ontario Health Coalition.
McDonald says the roundtable was aware of the addiction treatment program beds at the North Bay Regional Health Centre.
"Does the MPP not know that the residential treatment beds at the Hospital have been at 20 to 80 per cent capacity in the past year," questioned McDonald.
"In other words there are beds available but don't meet the needs of clients."
Click here to see Ontario Health Coalition Executive Director Natalie Mehra's response to this article
Click here for the original article