Military exposes dire state of Ontario long-term care
Posted: May 28, 2020
(May 27, 2020)
By: REMI network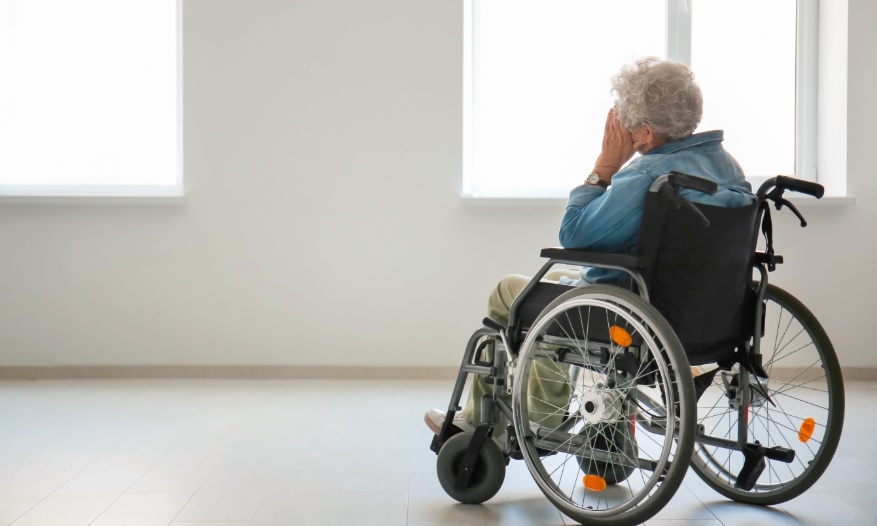 The Canadian Armed Forces has issued a scathing report on the state of Ontario's long-term care homes, shedding light on the grim conditions service members observed in five specific GTA residences.
Calling the report "heart-wrenching and "disturbing", Premier Doug Ford announced that an investigation has been launched and that it could lead to criminal charges. The allegations include:
Improper infection control, as residents were allowed to wander freely throughout the facilities despite rising COVID-19 cases;
The repeated use of medical equipment between infected and non-infected patients, including the reuse of PPE by staff members during resident interactions;
Instances in which staff members became aggressive with residents during medical procedures;
Instances of neglect in which residents called for help but no one responded for up to two hours;
Unsanitary and unhygienic conditions, including the presence of cockroaches, ants and rotting food;
Unsafe administration of medication to residents, including unwarranted sedation.
The Ontario Health Coalition, which has released detailed monthly reports on the "unacceptable" conditions at some senior care facilities during the COVID-19 crisis, feels the investigation is too little too late.
"We are beyond frustrated," Natalie Mehra, a spokesperson for the coalition said. "Thousands of staff and residents alike have been infected with COVID-19, almost 1,500 residents and staff have died, yet we are still waiting for a coherent coordinated plan from Ontario's government to intervene actively in long-term care homes with outbreaks."
Aside from individual staff transgressions, Mehra contends there were clear systemic failures at play. "We have repeatedly raised the issue of staff being required to wear the same PPE from resident to resident or patient to patient until it is "visibly soiled," she said. "This would have been completely unacceptable prior to COVID-19 and yet it is routinely the case in homes and hospitals that say that they are complying with Public Health Ontario's directives and guidelines. Shortages of PPE and incompetent and negligent management are compounded by the leadership failure in our provincial government, which should have applied the precautionary principle and taken much more active measures to improve the standard of infection control, workplace safety and access to PPE."
And the Coalition isn't alone. Advocates from the Advocacy Centre for the Elderly and other seniors' organizations, unions and health professionals have been calling for measures to address these conditions — yet improvements have been late, inadequate, or nonexistent, and there still is no coherent strategy.
"Long-term care homes were in a crisis of under-staffing prior to COVID-19 and the situation has been worsened as staff have left, are off work in isolation, and as many have had to choose one home out of several at which they worked part-time," Mehra continued. "Stories of inadequate care levels are frequent, particularly in homes with outbreaks, but also in others. This was the case across the board prior to COVID-19, now the inadequacy of staffing and care is beyond description."
Long-term care homes: industry response
As the families of residents impacted by the ongoing situation grapple with the grim details outlined in the report and look for accountability from facility operators, some companies have issued statements of their own.
"Today, we received a copy of a report by the Canadian Forces listing observations from Altamont Care Community, where it has been working alongside our team since April 27, 2020," said the update from Sienna Senior Living. "We continue to be deeply saddened by the impact the pandemic is having on long-term care homes. Our commitment to our residents, their families and our team members is to work with government to make sure the concerns identified by the Canadian Forces are addressed."
With the ongoing support of the Canadian Forces, the company assures the public that the Altamont Care Community will be "continuously evaluated" and that additional measures, protocols, and processes will be implemented "in line with provincial and public health directives."
"COVID-19 has had a severe impact on staffing at Altamont," the statement concluded. "To deliver the level of care that our seniors deserve, the staffing challenges we face in the long-term care sector must be addressed. We are committed to working with the government, and our health system partners, to solve this urgent issue."
The five long-term care homes observed in the report are:
Eatonville Care Centre (Toronto)
Hawthorne Place Care Centre (Toronto)
Orchard Villa (Pickering)
Holland Christian Homes (Brampton)
Altamont (Toronto)
Click here for original article