More concerns over closure of residential addiction treatment program
Posted: February 5, 2020
(February 3, 2020)
By: Chris Dawson, BAYTODAY.ca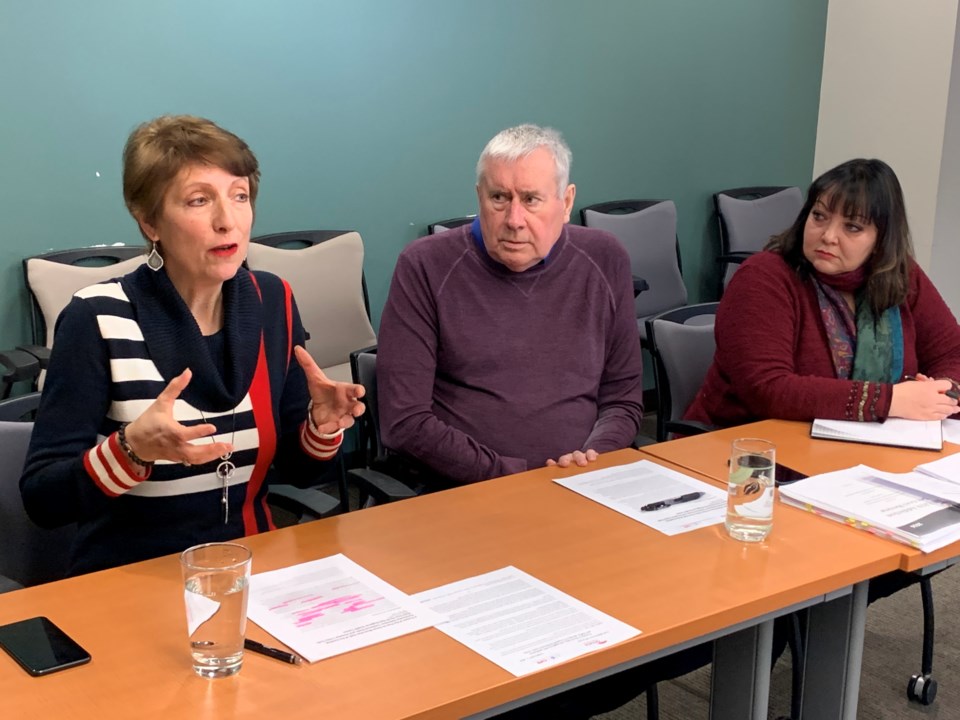 CUPE, the Ontario Health Coalition and the NDP are looking for more answers relating to the proposed closure of the 31-bed North Bay Regional Health Centre residential addiction treatment program.
The beds would be replaced by a community services only model which came about during the recent Mayor's roundtable initiative.
"In fact, the publicly available evidence shows that North Bay needs more hospital beds, and cuts to the North Bay hospital have already gone too far," stated Natalie Mehra, executive director of the Ontario Health Coalition during a media conference at the North Bay CUPE office Monday morning.
"There is also an increasingly serious opioid addiction crisis in the community. We find it shocking that the government and its appointees would support the closure of important addiction services when people are dying from opioid overdoses."
Statistics from the Nipissing Parry Sound District Health Unit indicates the number of reported overdoses is rising since May of 2019, up to 172 from 154 at the beginning of 2020.  More than half of those overdoses are considered opioid-related.
Michael Hurley, Ontario Council of Hospitals Unions President (OCHU/CUPE) says slowly information is trickling in that shows that some of the same agencies that will be filling the gap created by the defunding of the 31-bed hospital program are also key stakeholders informing the 'pilot' community model.
The North Bay experiment is one of only two such proposed pilots in Ontario.
France Gelinas, opposition NDP Health Critic and the MPP from Nickel Belt noted that a report by a so-called 'mayor's roundtable' group on addictions treatment and mental health services has still not been made public.
"Right now in North Bay, we have good residential treatment, the rest in the community is not good," she said.
"Don't take something that is good and throw it away so that you can fund something that does not exist. What will happen is a lot of people will fall through the cracks, a lot of people with severe addiction who are finally on the waitlist, they are next in line to get a bed, suddenly are told, 'no, you have to wait until new services are put in place, thought of, hire people and train them. No, you can't do this."
Vic Fedeli, Nipissing MPP, reacted to the union pressure at an event at Canadore commerce court. He also stood up for the report and took a shot at the NDP.
"I am very comfortable that the health care professionals in the city of North Bay and throughout the entire region will provide a smooth pathway through that so-called gap but I do have to say I am very proud of the 29 health care professionals," said Fedeli.
"All of these groups came together, they checked their egos in at the door, they did what was best for people suffering from mental health and addictions, they came up with a plan, it is an excellent plan and we do not need anyone from Toronto or Sudbury coming to the city of North Bay and tell us how we should be running Health Care, I will not take that from the NDP who voted against $90 million expenditure giving free dental care to low-income seniors. They voted against that, so I won't be taking any advice from that group."