NDP calling for more transparency on COVID-19 cases in the workplace
Posted: January 6, 2021
(January 5, 2021)
By: Sudbury Star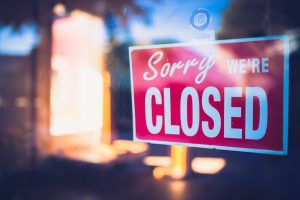 Ontario's NDP is picking up on a suggestion that the Ontario Health Coalition made in November — that the public should be made aware when there is COVID-19 in the workplace.
NDP's Workplace Health and Safety critic Wayne Gates, along with NDP leader Andrea Horwath, are calling on the provincial government to publicly reveal the names and locations where COVID-19 outbreaks occur. An outbreak is classified by Public Health Ontario as two or more cases of COVID-19 happening at the same time in one venue.
It was back in November that a similar request was put on the table by the Ontario Health Coalition, when the number of daily COVID-19 cases in Ontario was hitting roughly 1,000 per day. That number is now in the range of 3,000 cases per day in Ontario.
In a news release issued Monday, Horwath said nearly 9,000 Ontario workers have picked up the coronavirus in their workplaces.
"These essential workers don't have the option to stay home, and have been exposed on the job at manufacturing plants, distribution centres, farms and grocery stores. They have a right to know whether their workplaces are safe, as do customers, delivery workers and first responders," said Horwath in a news release.
Horwath said the City of Toronto made the decision on Monday to reveal the names and locations of workplace outbreaks, but it is not something the province is ready to act on yet.
"Keeping this information secret puts the lives of workers and their families at risk, it increases the risk of community spread, and it removes a critical piece of information we need to find COVID-19 hotspots and stop the spread. The Ford government must finally listen to workers and public health experts by making workplace outbreaks publicly available," said Horwath.
Click here for original article