Ontario Health Coalition establishing a chapter in the Algoma District
Posted: April 7, 2022
(April 5, 2022)
By: Rosalind Russell, MyEspanolaNow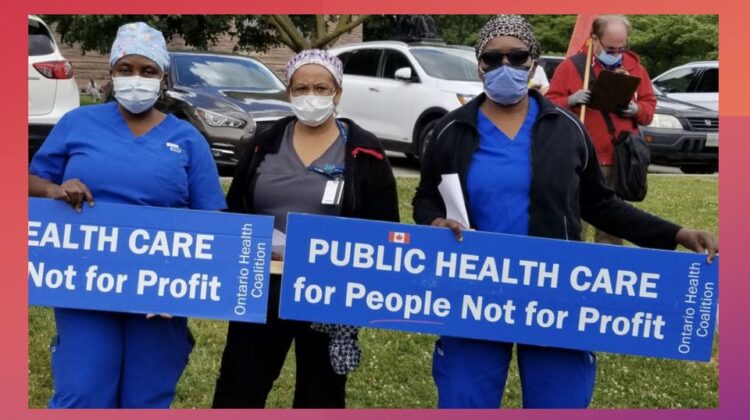 A new chapter of the Ontario Health Coalition is being established in the Algoma District. Photo provided by SSM-Algoma Health Coalition and used with permission.
A Zoom meeting is in the works by the Ontario Health Coalition to establish a chapter in the Algoma District.
Advocate Albert Dupuis says the work to build a chapter for the district has already begun with a page established on Facebook.
He says his fellow advocates strongly believe most people will reject plans to privatize or further reduce resources for our public health care system, provided they can learn of these plans and their implications, especially with an election looming.
Dupuis says the Zoom meeting will focus on the structure and the potential mission statement of the new chapter.
He says everyone is invited to sit in on the meeting on Tuesday, April 12th at 7 pm but is asked to register.
Register in advance for the Zoom meeting at the link
https://us06web.zoom.us/meeting/register/tZAlduGqpj8tEtXAogwmqqsoBw8UZN_QQGAc
The Sault Ste. Marie -Algoma area Health Coalition Facebook page can be found at https://www.facebook.com/Sault-Ste-Marie-Algoma-Health-Coalition-107789518524270
Click here for original article