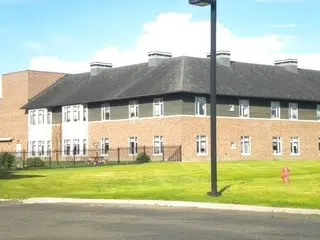 The Ontario Health Coalition is sounding the alarm about funding changes for long term care homes that come into effect on August 1st. The Coalition says two Renfrew County owned long term care homes are going to be particularly hard hit. A release from the Coalition says that while the provincial government claims to have given the long-term care sector a 1.7 per cent funding increase, the funding details released to date do not add up to that figure. Figures show that provincial funding for Bonnechere Manor and Miramichi Lodge will be slashed by $175,000 in 2019 and by $366,000 in 2020. Director of Long Term Care for the County of Renfrew, Shelley Sheedy acknowledges that the recent funding changes made by the province will have a significant impact.
Sheedy says in the short term, they don't know if the cuts will impact staff. However, she says that if they hope to keep the same number of employees, then the extra funds would have to come from the municipalities that host those long term care homes, which trickles down to the taxpayer. The Director says Warden Jennifer Murphy has sent a letter regarding the concerns to the new Minister of Long Term Care.
Read the full article here.