ONTARIO: New liability law would not protect negligent long-term care providers, Ford says
Posted: October 23, 2020
(October 22, 2020)
By: GuelphToday.com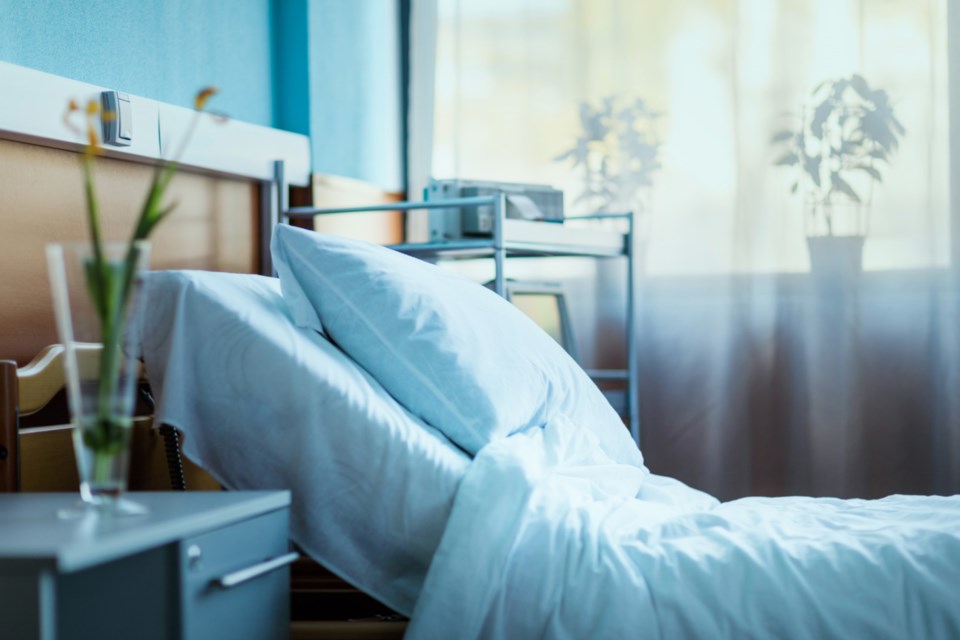 Stock image
TORONTO — New COVID-19 liability legislation would not protect long-term care providers from being sued, Premier Doug Ford said Wednesday, as he urged families to pursue legal action if they believe a loved one died in a seniors home due to negligence.
Ford said he initially shared the same concerns that critics of the new bill introduced this week have expressed, that it would protect bad actors in a sector that has seen more than 1,900 long-term care home residents die during the pandemic.
However, the premier said that was not the intent of the proposed legislation, urging families to read the bill carefully with their lawyers.
"By no means are we going to protect the negligence of long-term care providers. They will be held accountable," he told a news conference. "If you feel they've been negligent, sue them.
The government introduced the proposed legislation Tuesday saying it was designed to protect front-line workers and small businesses who are following public health rules and where COVID-19 exposure may occur inadvertently.
But it said the bill would not prevent lawsuits against those who willfully or through "gross negligence" endangered others during the pandemic.
Ford said the government was advised that if it wanted to extend the protection to some workers and businesses that it would have to provide blanket coverage to everyone in the province.
Some businesses would go bankrupt if faced with a COVID-19 lawsuit, he added.
Critics have said the changes will make lawsuits against long-term care providers more difficult by raising the legal standard when it comes to a finding of "gross negligence".
Ford said he has been critical of many long-term care providers during the pandemic and that he believes some have shown gross negligence.
"I've been out here just hammering the people that have been negligent in long-term care," he said. "I've been on these guys like an 800-pound gorilla. I'm protecting the people who have lost loved ones."
But the executive director of the Advocacy Centre for the Elderly, a legal clinic that specializes in seniors' legal issues, said this new bill will drag out lawsuits before the courts and dissuade some families from holding companies accountable.
"The barriers to bringing legal action are huge," Graham Webb said. "The long-term care home is usually a multi-million business and …  the individual resident doesn't usually have the resources to take on the home."
Webb said he has read the legislation a number of times and disputes the premier's claim that additional analysis is required on the part of families and their lawyers.
It will, if passed, increase the legal standard and it will create an additional barrier to pursuing a case against a provider.
"It really gives a lot of ground cover for long-term care homes and their insurers to better defend themselves," he said.
Dozens of homes across the province are currently facing numerous lawsuits, including several class-action suits with unproven claims in the hundreds of millions of dollars.
The Ontario Health Coalition, along with the Advocacy Centre for the Elderly, called for bill to be defeated.
Executive director Natalie Mehra called the legislation "morally reprehensible."
"Elderly people in long-term care have suffered enormously as a result of negligence, incompetence and indifference by profit-seeking corporations that have engaged in egregious practices," she said in a statement.
The Ontario Long-Term Care Association, which represents more than 70 per cent of nursing homes in the province, had been asking for liability protection from COVID-19 lawsuits for months.
Meanwhile, Ontario reported 790 new cases of COVID-19 today, and nine new deaths due to the virus.
Health Minister Christine Elliott said 321 of the new cases were in Toronto, 157 in Peel Region, 76 in York Region and 57 in Ottawa.
The province conducted 32,646 tests since the last daily report, with another 29,332 being processed.
In total, 260 people remain in hospitals in Ontario due to COVID-19, including 71 in intensive care.
The province also reported 144 new COVID-19 cases related to schools, including at least 66 among students.
Those bring the number of schools with a reported case to 518 out of Ontario's 4,828 publicly funded schools.
This report by The Canadian Press was first published Oct. 21, 2020.
Shawn Jeffords, The Canadian Press
Click here for original article