Personal Support Worker shortage hits home for Collingwood family
Posted: February 10, 2022
(Feb 9, 2022)
By: Jessica Owen, CollingwoodToday.com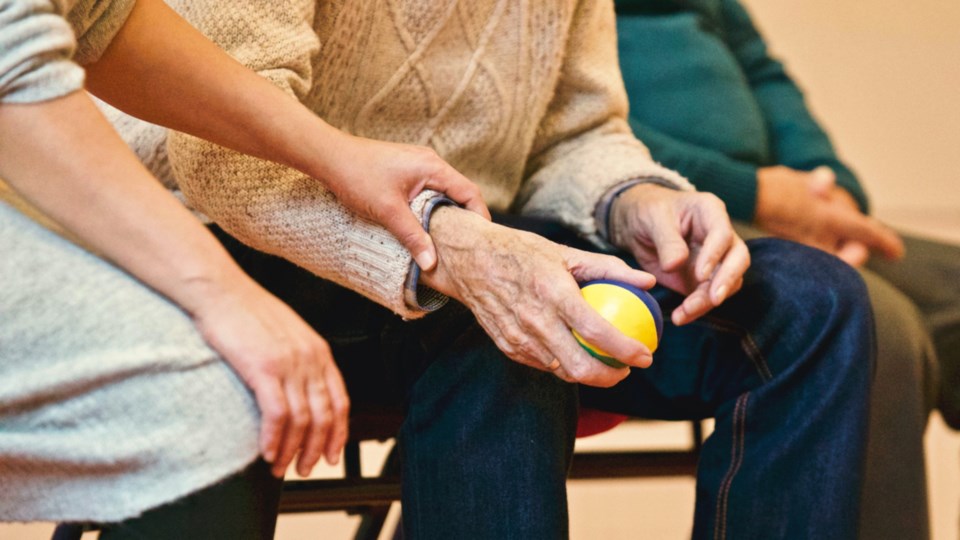 Photo by Matthias Zomer from Pexels
In December 2020, Steve Bennett's 87-year-old father came down with an E. coli infection after a routine biopsy that required hospitalization.
He said his father was discharged from hospital to his home in Collingwood before Christmas that year, and was prescribed the assistance of a personal support worker (PSW) for between seven and 10 hours per week, to help with getting him ready for the day, and for bed at night.
It has set off a series of frustrations for Bennett, who now finds himself struggling still, one year later, with having to regularly make arrangements for his father's care when PSWs don't show up for work.
"They weren't able to provide care until well into January, so I had to scramble and find private care," said Bennett. "We have to pay the whole cost of that."
According to Cheryl Cheung, director of Home and Community Care Support Services with the North Simcoe Muskoka Local Health Integration Network (NSM LHIN), in South Georgian Bay, the NSM LHIN has contracts with five service providers that provide personal support services.
Cheung did not answer a question asking how many service providers were specifically in Collingwood, nor did she identify the names of the service providers.
According to Bennett's personal experience, there is only one in Collingwood for which his father is eligible – Saint Elizabeth's Health Care.
In the year since his father was discharged from hospital, Bennett said absences are common. He says about two weeks ago, there was a five-day span where Saint Elizabeth's had no one available to send. He says it's extremely rare for them to have anyone available in the evening.
When that occurs, he or his mother, who is 85 years old and has Parkinson's disease, will care for his father. As Bennett lives in Red Wing, he says this isn't a sustainable solution.
He said he has used Right at Home, a local private vendor, to fill in gaps as well, and pays out of pocket.
"The PSWs do a great job, but the no-show rate is significant," he said. "It really is a broken model."
Bennett said a subsidized or co-pay approach for home care would be fair. He has concerns about an all-or-nothing approach that sees either OHIP pay the total amount for care through the LHIN, or his father pay the total amount through private care with no in-between option.
PSW shortages have been widely reported province-wide, even before the COVID-19 pandemic. In 2020, the Ontario Health Coalition published a report on the subject, called Caring in Crisis: Ontario's Long-Term Care PSW Shortage. The report called on the provincial government to intervene.
Since COVID-19 took hold of the world, the shortage has only become worse.
Cheung says it can be a frustrating and difficult situation for families.
"We are actively working with our service provider organizations to support the recruitment and retention of PSWs to help patients who need this support," said Cheung.
"Concerns, when reported, are reviewed with the service provider agency to ensure ongoing quality of care provision is achieved. We encourage patients to bring any concerns forward to their care coordinator so we can address them and work together to find solutions," she said.
Cheung said when a service provider is notified of an absence, they do their best to find replacement staff to provide the care and inform the patient of this change.
"In the event that the service provider is unable to attend a scheduled visit due to illness, bad weather or unforeseen circumstances, all patients are advised to have a back-up plan as part of the care planning process," she said.
Bennett is sympathetic, but still wonders why he is left to solve the problem.
"My sense is, they are woefully understaffed. It's a systemic problem because of cost of living, and wages," he said. "Ultimately, they need more people or vendors."
"They have a vendor that can't fulfill their needs, but they're not going out to find other vendors? That doesn't make sense to me," said Bennett.
Saint Elizabeth's did not return a request for comment.
Click here for original article