Peterborough Health Coalition hosting drop-in session Ashburnham: Have your say on the state of health care
Posted: October 8, 2019
(August 12, 2019)
By: Alexsandra Thompson, The Peterborough Examiner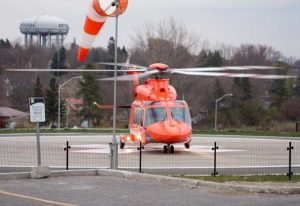 Local residents can offer input on the state of local health care at a drop-in session organized by the Peterborough Health Coalition this week. – Jason Bain/Examiner file photo
Have your say about the public health system at a drop-in organized by the Peterborough Health Coalition.
The drop-in happens Wednesday from 3 to 8 p.m. at the Peterborough Lions community centre, 347 Burnham St.
Share your thoughts and ideas with other residents, officials and health coalition members. The meeting is open to all.
Family Night
Peterborough GreenUp Ecology Park hosts its annual Family Night and Lantern Walk, slated for Aug. 15, from 6 to 8:30 p.m.
The evening is filled with nature themed activities. Make your own lantern, get your face painted and complete a scavenger hunt.
The guided lantern walk will start at 8 p.m.
Parking is available at Beavermead via Marsdale Drive and there is also bike parking within the park.
The Ecology Park is located at 1899 Ashburnham Dr., beside the PUC building.
Discovery Days
Join the Otonabee Region Conservation Area for Discovery Days, set for Saturday and Sunday at Beavermead Family campground, 2011 Ashburnham Dr.
Here's a look at what's happening both days.
Local wildlife is the focus Saturday from 1 to 4 p.m. Learn about local turtle species and meet live turtles during this interactive presentation from the Ontario Turtle Conservation Center.
Join staff from Wild Ontario and meet live birds of prey, learn about biodiversity, climate change, and species at risk.
Visit the interactive display hosted by the Kawartha Wildlife Center. The KWC is a new, wildlife rehabilitation centre established to rescue, rehabilitate and release wildlife.
Fishing and paddling is planned for Sunday from 10 a.m. to 2 p.m.
Join ORCA for an interactive workshop about fishing. Learn about local fish species, fishing tackle, regulations and then try your technique. Licence required for people 18 to 64 years of age.
Bring your canoe or kayak and join ORCA staff for a guided tour by water of Meade Creek and learn about local species, natural and cultural history.
Summer Movie on the Hill
The Peterborough Museum and Archives is hosting a fun family movie night under the stars, set for Saturday from 8:30 to 10 p.m. The feature film will be "Ice Age," projected onto the Heritage Pavilion in Ashburnham Memorial Park.
Bring lawn chairs, blankets and snacks to settle in to watch the show. Admission is a suggested donation of $20 per family.
The PMA is located at 300 Hunter St. E., on top of Armour Hill.
Discovery After Dark
The PMA presents another edition of For Kids Only: Discovery After Dark, planned for Aug. 24 from 5:30 to 8:30 p.m. at the Peterborough Museum and Archives.
The event takes place after the museum is closed and the program is geared to children from six to 11 years old.
Cost is $20 per child. To register, visit peterborough.ca/en/explore-and-play/registration.aspx.