Province investing $140-million to create new hospital beds across Ontario
Posted: October 24, 2017
(October 23, 2017)
By: Durham Radio News Staff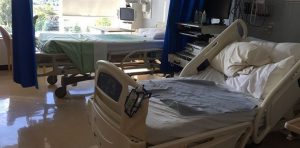 To help ease the pressure on overcrowded hospital wards, the province is creating 1,200 new beds across Ontario.
22 beds will be at the Lakeridge Health Oshawa site and there will be short-term transitional care spaces provided at Ontario Shores Centre for Mental Health Sciences in Whitby.
They'll also re-open two Toronto hospitals, the Humber River Hospital's Finch location and the University Health Network's Hillcrest site, which will create 225 more beds.
The two facilities had been closed recently with patients and staff being transferred elsewhere.
The funding, totaling $140-million, will go toward both the beds and more home care services. It comes at a time when hospitals are preparing for an increase in demand with the flu season approaching.
Click here for original article