'Spreading further': New COVID-19 outbreak in Burlington under investigation
Posted: January 17, 2021
(January 16, 2021)
By: Louie Rosella, InsideHalton.com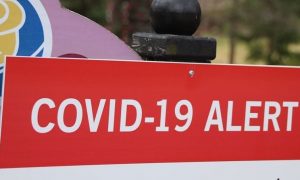 It was declared Jan. 13 and is affecting the "entire facility," according to health officials.
No cases have been identified as of yet but that is expected to change shortly, according to officials.
This outbreak comes as the Ontario Health Coalition said earlier this week that COVID-19 outbreaks in health care settings threaten to topple the "devastating records" set in the first wave of the coronavirus pandemic.
"The second wave of COVID-19 in long-term care has sharply escalated…and is spreading further across the province than the first wave.," according to the Coalition.