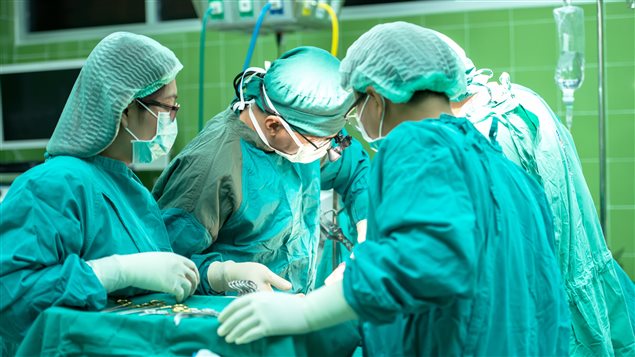 Union wants action on illegal health fees
Posted: June 19, 2017
(June 15, 2017)
By: Lynn Desjardins, Radio Canada International
Canada has a publicly-funded health care system, but there are several private clinics that charging extra fees for faster service that should be free.  Because of budget shortfalls in many provinces, there have been cuts to services in hospitals.
Long wait times
In some cases, the number of beds has been reduced, operating theatre hours have been cut and that has resulted in longer wait times for patients. Doctors or secretaries then sometimes offer the patient faster care for a fee.
The Ontario Health Coalition is an advocacy group that says it has identified 88 private clinics that are charging patients illegal user fees for medically necessary services.
Patients 'are victimized,' says union
Now the Ontario Public Service Union (OPSEU) which is part of the coalition is calling on the government in that province to take action against them immediately.
"Hospital services have been systematically shuttered from our community hospitals, and then shipped out to private clinics, where patients are subjected to out-of-pocket fees," said Sara Labelle, chair of OPSEU's Hospital Professionals Division in a news release.
"Then the doctors in these clinics go and bill OHIP (Ontario Health Insurance Plan) on top of that. It's the patients – often least able to pay, but afraid they've no other option – that are victimized by this scam."
'It's outrageous and unethical'
Adding his voice, the president of OPSEU, Warren (Smokey) Thomas said: "These private clinics should not be profiting off the sick and elderly. It's outrageous and unethical, and that's why we will continue to fight against privatization in all its forms."
Click here for original article