'We want to let them know privatization is not the way to go'
Posted: February 26, 2022
(February 24, 2022)
By: Chris Dawson, BayToday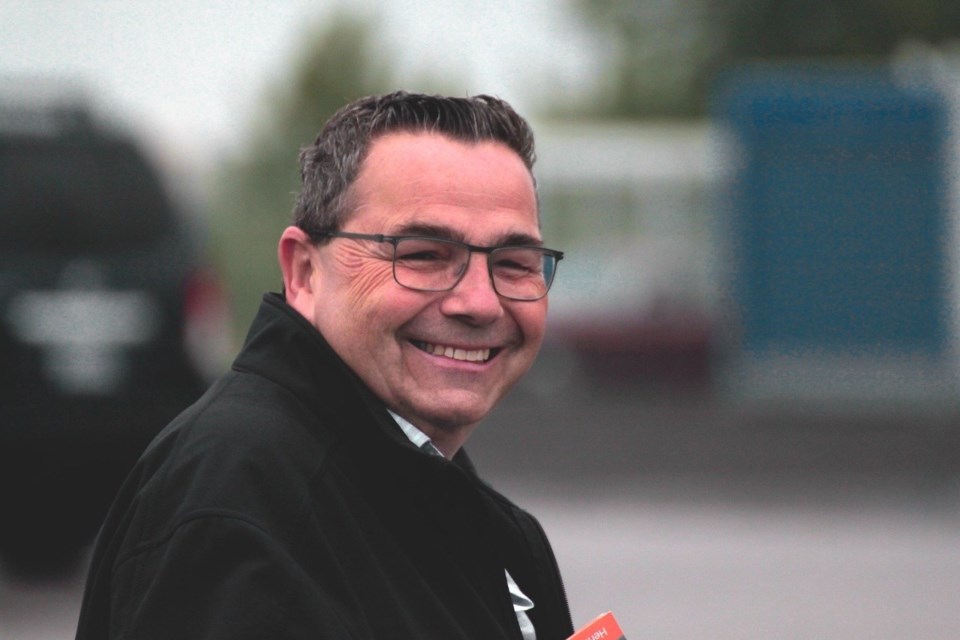 Henri Giroux File photo.
The North Bay Health Coalition is looking to organize an emergency summit on Tuesday, March 22 to address the concerns of more privatization within the health care system locally and across the province. to fight against health care privatization.
"Anyone who cares about our local health care system is asked to attend," said Henri Giroux, representative with the North Bay Health Coalition.
"We are warning about the unprecedented new plans by the Ford government plan to privatize our health care system," Giroux added.
"We will be launching a Fight Back campaign in the region to safe guard our public health care service and stop privatization and cuts."
Giroux made the announcement during an online media conference on Thursday morning.
Michael Taylor is a North Bay Health Coalition member and is a mental health and addiction worker. He was one of three speakers who spoke during the online event.
"Instead of building the 46,000 new and redeveloped long term care builds under public and non-profit ownership and development plan, the Ford government is in the process for allocating the majority of new beds to for-profit corporations and the majority to those large companies, chief among them are the same chains that were responsible for the worst death rates through the pandemic and terrible records of care over many years," said Taylor.
"This must be stopped," he said.
Dr. Nancy Olivieri is a Toronto-based physician who opposes the possible cuts as well.
She is worried that the Ford government has announced plans to bring in private for-profit hospitals in Ontario.
She says the Ford government does not want to be asked what care will look like and will it be better after these changes.
"It is clear this is something they don't want to mention and even less want to be asked about," said Dr. Nancy Olivieri.
She believes for-profit status has an impact on the outcomes of medical care.
Giroux hopes to get these messages out not only during the media conference but throughout the months approaching the election.
"The objective of the meeting is to educate the region about what is happening with the cuts of bringing in private hospitals and the 18,000 beds that are turning private and motivate the group here in the region to try and go out there and stop this government from doing this. We don't need private hospitals and we don't need 18,000 beds going to for-profit, so we will have guest speakers talk about it," said Giroux.
The emergency summit will take place online on Tuesday, March 22 at 7 p.m.
"We have in the past slowed down the privatization within the government in the past and our objective is to do that again. We will have lawn signs, decals for windows, so they can put that on their property before the June 2 election," said Giroux.
"We want to let them know privatization is not the way to go."
Click here for original article